Shopping Cart
Your Cart is Empty
There was an error with PayPal
Click here to try again
Thank you for your business!
You should be receiving an order confirmation from Paypal shortly.
Exit Shopping Cart
Joanne Gilhooly - Psychotherapist & Counsellor - Dublin City
B.A. (Hons) Counselling & Psychotherapy, Dip. Gestalt, MIACP
Dublin Counselling and Psychotherapy Blog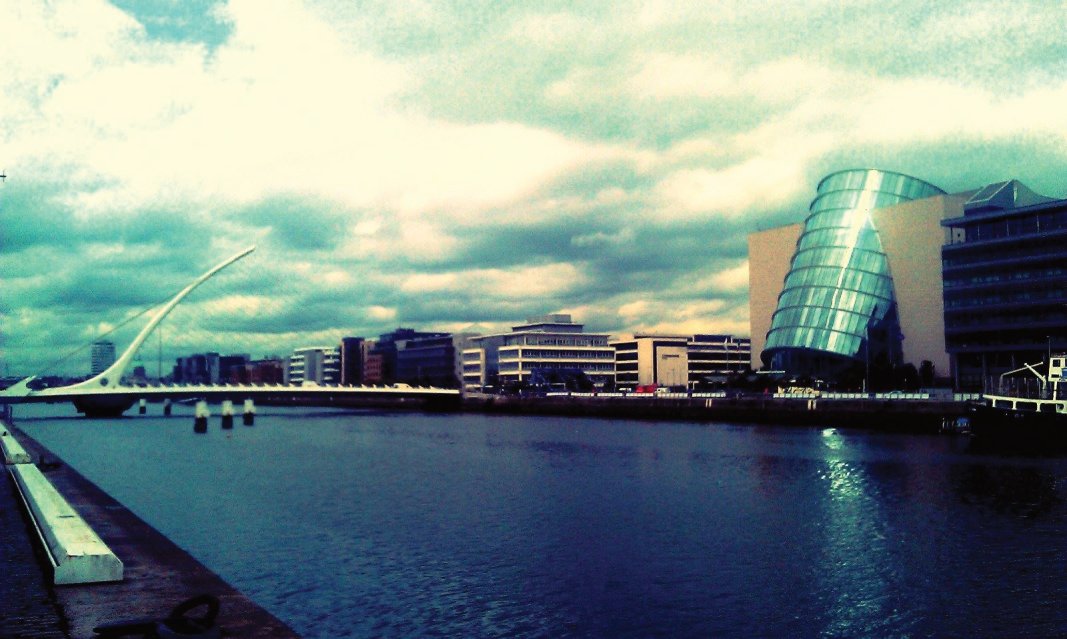 A quietish space, just a few minutes from the practice in Dublin City Centre. Great for taking a bit of time out to reflect after a counselling/psychotherapy session, during daylight hours at least.
Periods of reflection are important, whether it is after a session, after a tough day at work, a long day with the kids, or just when you need a bit of headspace. People reflect in different ways, whether it is a period of mindfulness, going for a walk or a cycle, writing a few notes in a journal, or simply finding a quiet space to be away from it all. What matters is what works for you.
So, how do you reflect? What helps you to connect with what's happening for you?
A college lecturer I had in my final year was very fond of using the phrase "we are born searching..."
She was referring to the attachment instinct, the natural instinct to search for a 'good enough' caregiver.
And, of course, we're not the only ones.
These pictures were taken a couple of years ago at the Grand Canal in Dublin. The mother of these small ducks was strolling along the canal bank, with her chicks moving as fast as they could behind her. They struggled to keep up at times, but were clearly led by their instinct to stay in close proximity to their caregiver, to give themselves the best chance of survival. Like all attached babies, they became distressed if left behind and there were signs of impending separation, as I witnessed happening to one of the swan signets.
The fact that we see this instinct in play in other animals can serve as a good reminder that we are significantly more than our 'heads', or our thoughts. Just like other animals we have instincts that are intended to serve our survival. It can be easy to get caught in the idea that as humans we are supposed to be beyond all of that, that as 'thinking' animals we should simply 'override' the instinctual response. Actually, in counselling and psychotherapy, it is often the instinctual response that is sat with, worked with and listened to. In doing so, we can begin to develop the ability to think about our instinctual reactions, to understand them instead of reacting from them. And it is from here we open the door to the possibility of more creative ways of responding.
A few more words of wisdom from the guys painting the road on Clarendon Street...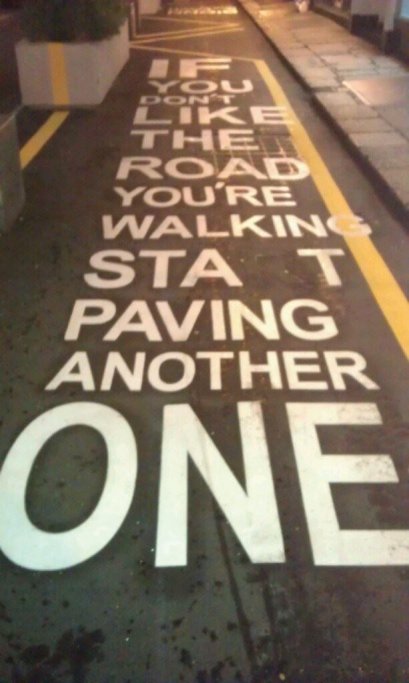 When changes are needed it might be helpful to remember that every moment is a new opportunity to start making them happen.
So, maybe take a moment to think about how you would like to use the next one.
What would you really like to make happen in your life, and what one step can take toward it today?
/